Finally!  After experiencing a few glitches with the blog this week, I can finally tell you who won for the Battle of Hors D'Ouevres! 
The Battle of Hors D'Ouevres has been taking place for 24 years and is such a fun, interactive event that lets guests vote on their favourites.  I've been fortunate enough to be involved by sitting on the judging panel.  This year, Ted Whipp, Ahron Goldman of the Culinary Guild and hockey legend Eddie Mio were also part of the panel.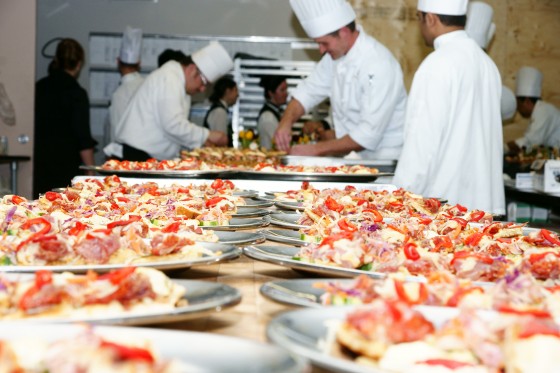 Photo courtesy of Windsorite.ca
The night kicked off with a wine tasting reception that  included local award winning wineries Mastronardi Estates, Aleksander Estates, Black Bear Farms, Colio Estates, Pelee Island, Sprucewood Shores and Colchester Ridge Estates.   Plus Eddie Mio showcased his own winery, No. 99 Wayne Gretzky Estates, which he co-owns with Wayne Gretzky.
Then 9 culinary establishments went head to head to win the coveted title of best Hors D'Ouevres in one of three categories.  And the winners are:
People's Choice
Restaurant:  Per Bacco
Hospitality Epicureans: Caesars Windsor
Up and Coming Chefs: Holy Names High School
Critic's Choice:
Restaurant: Oishii
Hospitality Epicureans: University of Windsor Catering Services
Up and Coming Chefs: Century High School
It's always interesting to me that the people and critic's never vote the same way.   The event was a hit as always and is a great night out all while supporting a wonderful organization.   So make sure you keep an eye for next year's event and make plans to attend!
Thanks to Owen of local news site Windsorite.ca for the photos!