Our friends over at Broken City Lab have a brilliant idea taking shape and we thought we would share it with you.
They are partnering with Transit Windsor, OPIRG and the Arts Society at the University of Windsor for a project called Text In-Transit.
Text In-Transit is a Broken City Lab project that will install a number of text-based creative works amongst the ads in the headspace on buses.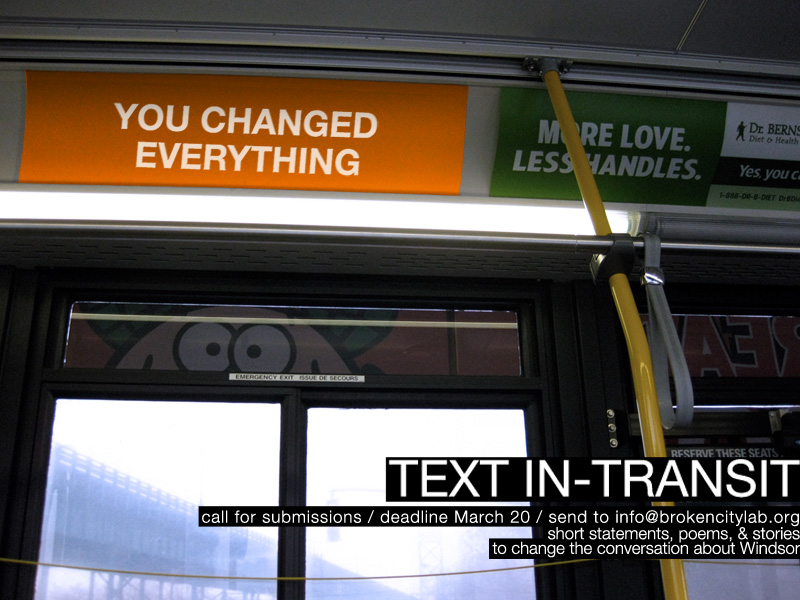 What a fantastic idea!!  And they're looking for submissions from you! You can send in short statements, poems and stories that will help change the conversation about Windsor. It is so great to see this type of postive creativity in our city.
Send your submission(s) to info@brokencitylab.org by March 20, 2009. They will then curate the submissions, so feel free to send more than one.